Welcome to The Hardy Financial Group, LLC
---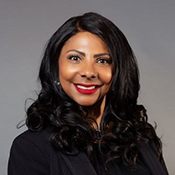 The Hardy Financial Group, LLC is a financial services firm led by professionals that are focused on comprehensive financial planning, wealth management, retirement income strategies, estate planning, and corporate retirement plans. We work with our clients to help accomplish their goals. Our mission is to be an advisor to our clients to grow and protect their wealth.
Planning for the future can seem overwhelming and complicated. But working with a financial professional whether you're close to retirement or just starting out can help.
It all starts with a conversation to get to know you and learn more about your goals:
Where are you today?
We'll learn more about your current financial situation.
Where do you want to be tomorrow?
Then we'll discuss ways to meet your goals.
How can you get there?
Next we put together a customized financial strategy based on your life and your needs.
Ready to get started?
You tell us how you'd like to move forward. And we'll help you kick-start your plan.
---